ONE SERVICES FOR ALL LOCATIONS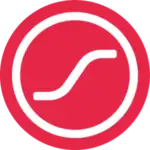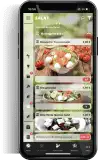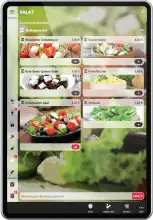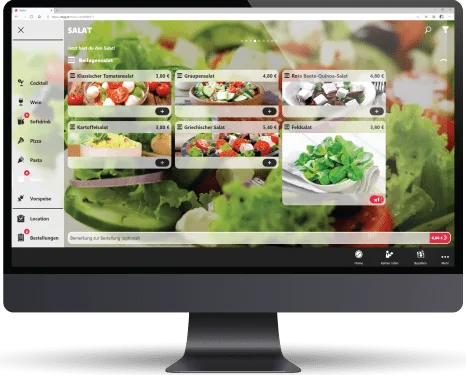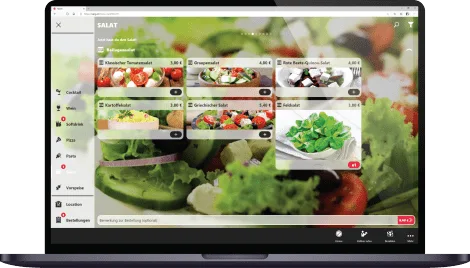 TapGet®
What is TapGet?
TapGet brings innovation to the hospitality industry. TapGet is an open platform for interactive menus and OnSpotTM orders without waiting. This means that a guest can order directly at the table in the restaurant with his smartphone. For this purpose, the user scans a unique QR code at the place and immediately receives the digital menu on his smartphone. The guest can either use our app or order directly from the browser without an app. The service staff and the kitchen receive the order digitally in seconds! TapGet – Next Generation Service!
TapGet SERVICE
What is TapGet Service?
TapGet service can be used in any restaurant, cafe or bar. The functions contained there in are adapted to the operation and operation of catering establishments, in which food and beverages are ordered and consumed locally.
For which location fits TapGet Service best?
TapGet service is best suited for larger restaurants and cafes with multiple areas, guest gardens or terraces, as well as hotels with room service.
What are the advantages of TapGet Service?
Advantages for guests
OnSpotTM orders without waiting times
AppFree – Guests don't need an app
Offen – One Service for all Locations
TapGet is optimized from the ground up for the smartphone
Advantages for restaurant/bar owners
TapGet is contemporary, digital & multilingual
You have shorter table cycles and therefore higher sales
There is more time for consultation requests
TapGet is also inexpensive because no special hardware is required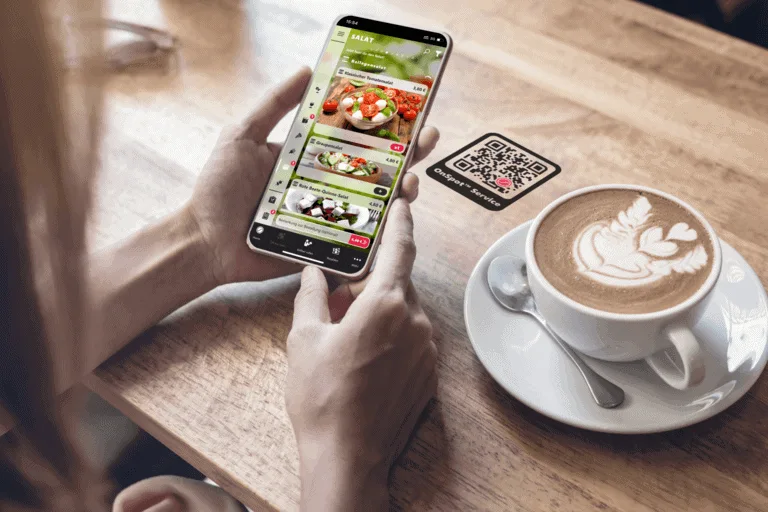 How does the self installtion work?
The self-setup is kept so simple that i can be done completley from your smartphone. Within 3 simple steps, your location can go online on the same day and start TapGet Service!
Setup:
Register as a location and add your menu and table plan from your smartphone or computer
Put Up:
Print the downloaded QR-Codes and attach them to your desks
Use:
Congratulations! Your location is now TapGet Ready! You can now take orders with your smarthphone, tablet, laptop and even your smartwatch.
Where can I register for the TapGet service?
Currently, TapGet Service is only activated upon request or direct invitation. Contact us via the contact form or one of our sales partners in your country!
Contact Us
TapGet POWER
What is TapGet Power?
TapGet Power ist a version of TapGet optimized togehter with you. This ensures a seamless integration into your company.
Which Location is TapGet Power designed for?
TapGet Power is particlarly suitable for larger fast food chains, canteens, hospitals, large canteens and hotel chains with room service. Smooth operation an efficiency are paramount in this customer segment. Your requests for adaptation to our service will be implemented togehter with you in a project.
How much does TapGet Power cost and how can you get it?
Contact us via the contact form on the website and we will reach out to you. We then will work with you to create a customized and binding offer that fits your company.
What are the advantages of TapGet Power?
Efficient:
No waiting times for your guests! Customers can order directly and this results in short table cycles. The staff is also relieved as they can mainly take care of delivery and preparation. With TapGet you can run your business more efficiently, operators are in short supply and can be greatly relieved from TapGet.
Tailor-made:
TapGet Power is like a tailor-made suit. Perfectly tailored to your needs and you have complete control of your processes.
Inexpensive:
TapGet is much cheaper than compareable systems. No expensive conversions or separate hardware such as terminals are required. Wether 50 or 500 tables, TapGet scales with ease. With 500 Tables, 1-2 Terminals would be hardly enough, but for TapGet, this is no problem.
Flexible:
Although TapGet Power is a customized Version of TapGet, the guest can use the service with the same app. One service for all locations.
TapGet SERVICE
How much costs TapGet Service and how are the price structures?
TapGet Service is distributed as a subscription
The first month is for free, after this the subscription starts
The monthly subscription costs EUR 29,90 / TapGet Location and can be canceled every month
The yearly subscription costs EUR 299 / TapGet Location and can be canceled every year.
TapGet POWER
How much costs TapGet Power and how are the price structures?
TapGet Power is offered individually
The costs for your adjustmens are one time
After that, regular subscription costs have to be paid. The subscription costs are coordinated with you when submitting the offer.
Get your offer!
Sales Partner
Main Sales Partner
TapGet is looking for distributors
We are still looking for sales and support partners to support us. If you are interested in working with us, please contact us via the contact form on the website. Partners are particularly welcome abroad.
Jetzt Vertriebspartner werden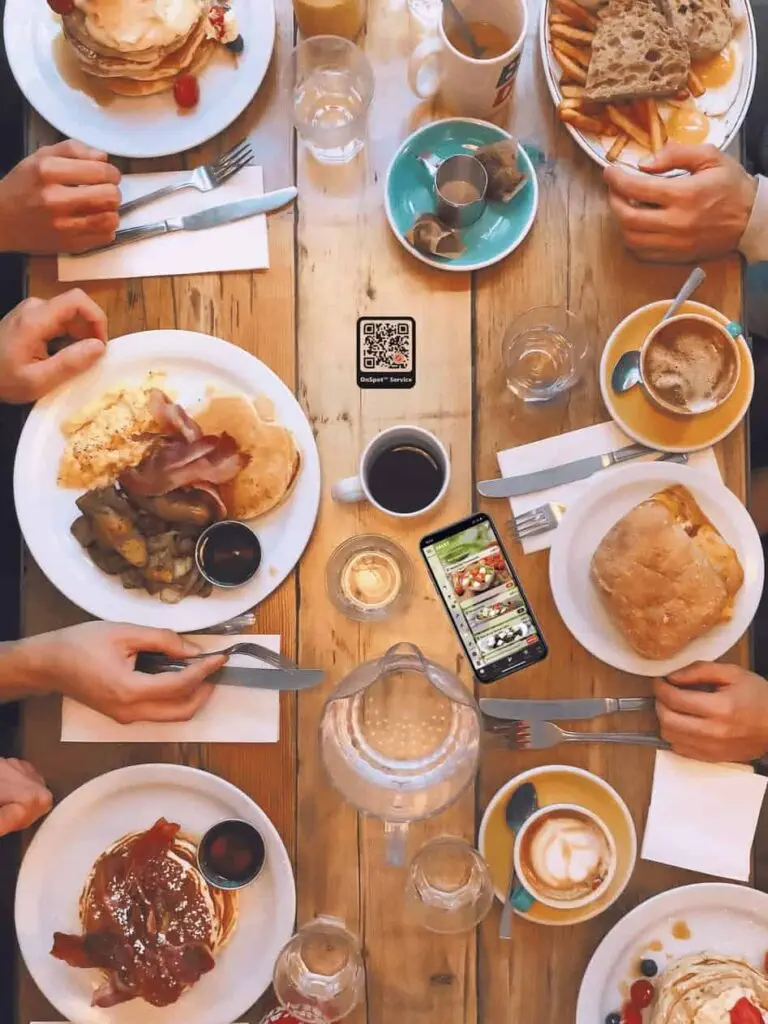 Developer
OnSpot™ Service for the world
TapGet is an open platform, so businesses of all size can integrate our API's for free. With TapGet OnSpot Service, order processes become a seamless and positive customer experience. Our system can be integrated easily and efficiently. Take your product tot he next level!
Get your API access